By: Shreyoshi Chakraborti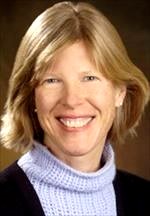 Born on February 21st, 1954, Cynthia Kenyon is an American molecular biologist and bio gerontologist known for her 1993 pioneering discovery that a single-gene mutation could double the lifespan of healthy, fertile C. elegans roundworms. This sparked an intensive study of the molecular biology of aging. She is presently a professor at the University of California, San Francisco. Her findings denied the idea that aging happens in individuals in a random way and established the genetic basis for it. She identified the downstream genes that are involved for the cause of aging and provided an idea that is serving several biotechnology firms now, "how to reverse the aging process."
Kenyon's findings have led to the realization that a universal hormone-signaling pathway influences the rate of aging in most species, including humans. She has identified many genes involved in lifespan, and her lab was the first to discover that neurons can control the lifespan of the whole animal.
Kenyon graduated valedictorian in chemistry from the University of Georgia in 1976. She received her Ph.D. from MIT in 1981 where in Graham Walker's lab she looked for genes on the basis of activity profiles thereby discovering DNA damaging agents that activate a cluster of DNA repair genes in E.coli. She was a postdoctoral fellow with Nobel laureate Sydney Brenner in the MRC laboratory in Cambridge, England studying the development of C.elegans .
In 1986 she joined the faculty of the University of California, San Francisco, where she became the Herb Boyer Distinguished Professor and an American Cancer Society Professor. She cofounded the Elixir laboratory in 1999, with Leonard Guarente, with a hope of discovering and developing drugs that would reverse or slow the process of aging. In April 2014, she joined Calico, a new company focused on health, wellbeing and longer life span. Kenyon is a member of the U.S. National Academy of Sciences, the National Academy of Medicine and the American Academy of Arts and Sciences, and she is a former president of the Genetics Society of America. She has received many scientific honors and awards.
References:
https://www.calicolabs.com/cynthia-kenyon/
https://en.wikipedia.org/wiki/Cynthia_Kenyon